I Messed up by WarhoundOne
I have a certain list of values I try and uphold my self too...I also try and to project those values on the people around me, simply because I believe then to be the "right values."
That's not always true, as hard as it is for me to admit...Im not always right....thats life.
One of my best qualities is admitting when I made a mistake. That defines character, and I am all about character.
I made the mistake recently of assuming that I was "larger" that the site I represented. I presumed things that may have seem to be logical in my mindset, but were not the truth, when applied to the site mechanics.
For that I apologize.
Until I understood that fact, I couldnt grasp it. I think I grasp it now. I think I did a good job here, but I admit, I was high maintenance, thats the nature of who I am. I try and live up to whats expected of me, even beyond what those who appointed me think I should.
I apologize to the Staff, the members and the public for my misconception.
Comments
<< Previous Next >>
1 - 10 | 11 - 20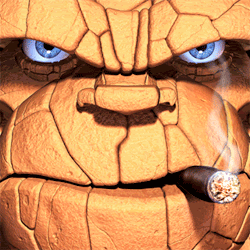 Posted : 53 wks ago
WWT Artist
---
We all mess up WarHoundOne. It's human nature. Nobody's perfect. At least you own up to your mistakes and move on. Takes a good man to do that.
Apology accepted my friend...

All people need to understand, that when someone does something wrong, don't forget all the things they did right.. We all learn from our mistakes..
---
Posted : 53 wks ago
Copy/Associate Editor
---
Bravo my friend! Excellent example of character to admit mistakes! All is forgiven!
---
Posted : 53 wks ago
---
come back war if you can because the site need decent people like you.i wont forget the help you showed me when i first started not a lot of people would do that
---
Posted : 53 wks ago
My n.a.n. is: Soaring Raven
---
You are a good guy War. You should figure out what's the trigger which puts you in this kind of situation and avoid it.

---
Posted : 53 wks ago
The Captain
---
I always have been a fair-minded, easy-going, hard to get angry guy.
For the first time ever, I was pushed to my point of no return.
Let me tell you why I removed you, War.
Yes, your very first PM was the apology. I graciously accepted it. Here is what I sent you:

Quote:
Sometimes the mind hurts for various reasons, and we reach out and try to hurt those people that our our friends. Im sorry I did this to you. That's as honest as I can get.

Again, I am not making excuses, just telling you how I feel.
===========================
From me: apology accepted.
But it doesn't make any difference here.
You had your chance, Rick. Actually, you had your chancES. I saved your butt once or twice. You didn't know that, but now you do.
But after that, I got the word: you cannot save him anymore. Next time.........

But there was even a "next time" after the next time. And that was this time.
I like you, always did. You shot straight with me, never lied. That is a big plus.
And I know cancer is a game changer. I had it. It changes everyone.
But as you said, it's no excuse, but it is a reason.

if only you could have controlled your words. It was OK till you told UFO to f*ck off.
That is when the banhammer fell. Or rather the demote hammer.

You are welcome back as a member. Or as a uploader.
That has to be it.
That's about all there is, Rick. I'm sorry it happened, but it did, so we have to move on.

Your friend, Ron
I thought it was going to be OK after that.
Then all of a sudden starts you telling me not to use your material in the paper!
I am also a pussy,
And does this look familiar? (I sent the PM for you to stop calling me. The rest is you talking)
Quote:
RonthePirate WarhoundOne F*ck you on...I did all the due diligence for the movies and games...If you intend to ride my wortk, so be it. I will haunt you
(Language edited by me)
=============================
I do not mean nicely either. Also you started threatening me, that, if I used it, you would make life miserable for me.
Is that any way to follow and accepted apology?
I told you I would not use the cartoon one which I thought was yours.
(It turned out to be KATZ, so I will use it anyway)
But the rest of the articles were submitted by members, so they are WWT's property, not your articles,
That is where your threats really began, There were maybe 7-10 PM's of nothing but threats.
That is where I removed you. Enough threats, especially after you apologized.
And I did nothing to start the threats up, you did that all on your own.
I did act hastily, in removing you totally from the site. I should have just disabled your account.
But no one makes the types of threats you did here! No one to nobody!
---
Posted : 53 wks ago
---
Will miss you.. hope you come back
This reminds me of my ol' KAT days..
---
Posted : 53 wks ago
✯✯✯
---
Take care my friend. I will always be here for you, you know that.
---
Posted : 53 wks ago
---
Take care Dear Warhound. I will miss you alot.
and hope you will come back here..
and just like Chief says. I will always there for you..
you know where you can find me..
Thanks for all you did for wwt.

Big hug Greetz Dundy...


---
Posted : 53 wks ago
---
hope you come back mate your the only one thats uploading the progams that i watch on this site .

could you please upload them to ET thxs, if your not coming back
---
Posted : 53 wks ago
Da Site DJ
---
Sorry Brother, You've done a lot here. Worked too hard maybe. Here's one that says it better than me,you know my lack of social graces . You be the wiz.

---
1 - 10 | 11 - 20
<< Previous Next >>