KayOs`s Vape journey by KayOs
I have been smoking for 47 years and 8 months ago I stopped and started Vaping .
Well it turns out it is the best thing I have done as my health has improved vastly no more coughing and spluttering in the morning my energy levels have shot up and I generally feel 20 years younger.
My hair teeth an nails are a lot healthier than before and my home smells lush no more minging ashtrays full of butts and the stale smell of tobacco.
I would recommend any who smokes to try this & see for themselves the major improvements it will bring to you..
I hope you find this of help Combustion is the past Vaping is the future :)
The main ingredients of vape juice
:
e liquid ingredients
What Are E Liquid Ingredients
?
So we know e-cigs don't have actual tobacco or the other harmful ingredients (tar, carcinogens, etc.) that you find in regular cigarettes. Instead, e-cigs use a liquid nicotine solution known as e liquid or e juice. But what exactly is e liquid? There are four basic e liquid ingredients; water, nicotine, flavourings and a propylene glycol or vegetable glycerine base (or sometimes a mixture of PG and VG). Let's break down the e liquid ingredients in detail.
E Liquid Ingredients
:
Propylene Glycol (PG) – this is used as a base or carrier for the nicotine and flavour's. PG is widely used as a food additive and can be found in many things that we regularly eat. PG can also be found as an additive in some medicines.
Vegetable Glycerine (VG) – also used as a base or carrier for the nicotine and flavours in e-liquid. VG is a plant based substance and is sometimes made from coconut or palm oil. VG is also widely used as a food additive.
Water – no explanation needed
Flavourings – food flavourings are added to create a specific taste
Nicotine – most brands offer anywhere from 0mg of nicotine to 24mg of nicotine in their e-liquid
Difference Between Propylene Glycol and Vegetable Glycerine. PG Vs. VG.
Should I vape PG or VG? This is a question that we're asked multiple times per day. Let's break it down:
Propylene Glycol (PG)
Most common e-liquid base due to the substance being odourless and flavorless, thus not affecting the taste of the e-juice
Provides a stronger throat hit, more similar to a real cigarette. But it can also dry out your mouth and throat.
Thinner consistency and produces thinner vapour clouds.
Can cause allergic reactions (tingling of the throat). If this happens, switch to VG.
Vegetable Glycerine (VG)
Thicker solution and produces a much thicker vapour cloud
Provides a weaker, smoother throat hit. Doesn't irritate the throat as much as PG.
Due to thicker consitency, VG can cause a phlegmy build up in throat/mouth.
Has a slightly sweet taste and can mask e-liquid flavors
A lot fewer allergic reactions are reported from vapers using VG
Is E Liquid Bad For You?
Based on the e liquid ingredients, should you feel safe to vape? Both propylene glycol and vegetable glycerine (PG and VG) are considered "safe for human consumption" and are found in tons of food items we eat on a regular basis. It's important to note that some people experience allergic reactions to PG usually characterized by tingling of the throat and/or irritation elsewhere on the body. If this happens, you should switch to a VG based e-liquid.
Comments
<< Previous Next >>
1 - 10 | 11 - 20 | 21 - 30 | 31 - 31
Posted : 54 wks ago
---
That's great! Me too, just started vaping. I feel so much better now that I'm off the stinkies. Curse Sir walter raleigh, he was such a stupid get! All the best. Gravalax.


---
Posted : 54 wks ago
The Captain
---
I smoked for 26 years, started at 14. I quit at the age of 40.
I quit because the state of California put a big tax on ciggy's. They went from twenty-five to fifty cents a pack.

I quit by hypnosis. It does work. The first of two sessions, made me go from 2 packs to one per day.
The second did nothing for about a month.

Then it clicked in on Feb 1, 1989. I just put one out and never had another.
Never had any withdrawls, never had the urge to have another again.

I like that new vape system, except for one thing. You're putting water in your lungs.
(Safer than smoke by all means)
But there's the unknown that it could cause pneumonia.
But way way safer than cigarettes.
---
Posted : 54 wks ago
WWT Artiste Extraordinaire
---
To answer your question Ron
You're putting water in your lungs.

What you inhale is an aerosol (tiny droplets in air) of propylene glycol and glycerine. These actually absorb moisture in your lungs and the visible cloud that is exhaled contains the glycol and glycerine augmented by the moisture evaporating from your lungs. This is why e-cigs are somewhat dehydrating. If you vape a lot, you should drink plenty of water.

The only way it would hurt you is if you already drink less water than you should (roughly 2 quarts or litres per day). If so, it can make your dehydration worse, to the point where it is not good for you. Water accumulating in your lungs? No!
---
Posted : 54 wks ago
---
I started smoking when I was 14 too.Stopped 6 jan 2011 with help of the nicotine patches. No more smelly clothes and no more sounding like old people caughing and living with my astma inhalers by my side.
I was wondering...does it taste like smoking a cigarette....or is it more the urge to inhale something....do they have flavors too?
---
Posted : 54 wks ago
Surfing ...
---
I'm smoking for 31 years now and think about switching to a vaporizer too.
Any advice/suggestions?
---
Posted : 54 wks ago
WWT Artiste Extraordinaire
---
Hi QueenB you can get tobacco flavoured but the range of flavours is amazing I didn't even bother to try the tobacco as I hate the taste.

So now I am a flavour freak vaping a breakfast type French Dude which comprises of French toast blueberries double cream and maple syrup its delicious sis I will post a list of flavours asap
---
Posted : 54 wks ago
WWT Artiste Extraordinaire
---
ADHDerby sure buddy I will PM you with my favourite mods tanks and juices asap
---
Posted : 54 wks ago
ANONYMOUS
---
Way To Go KayOs :) Keep It Up!
---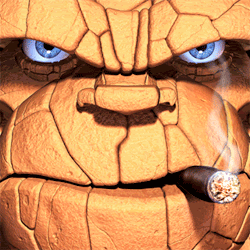 Posted : 54 wks ago
WWT Artist
---
i make my own juices...
---
Posted : 54 wks ago
WWT Artiste Extraordinaire
---
cRAYz

Me too 124 steeping a litre of my favourite 0mg nicotine as I type
I also make a special for my other cravings LOL did u see our old avaies in the BG of the 1st pic 124 ah the good old daze heheheh
---
1 - 10 | 11 - 20 | 21 - 30 | 31 - 31
<< Previous Next >>